Membership
Membership with LeadingAge Ohio means joining a network of senior services leaders committed to supporting, enabling and empowering Ohioans to live fully as they age.
The landscape of aging services is changing. There has never been a time in our history when the multi-specialty, interdisciplinary approach to aging services was more important than it is today. We want you to join our mission to expand the world of possibilities for aging.


Provider Membership
Provider members of LeadingAge Ohio may be any organization that is committed to advancing solutions for exceptional care and successful living for Ohioans. Examples of a provider members include: Life Plan Communities, Skilled Nursing Facilities, Assisted Living Providers, Residential Care Facilities, Independent Living Providers, Housing Providers, Home and Community Based Services such as Adult Day, Home Health, and Hospice. LeadingAge Ohio represents the full continuum of care.
Interested in Provider Membership? Contact Jennifer Taylor, Director of Member Experience, at 614-545-9028
LeadingAge Ohio Adult Day Membership Application
---
2020 LeadingAge Ohio Provider Membership Application


---
Already a LeadingAge Ohio Provider Member?
Click the link below to submit your most recent complete year of program service revenue (PSR) to secure your 2021 renewal.
2021 LeadingAge Ohio Membership Renewal
Associate Membership
Professionals who are not affiliated with a provider can become associate members of LeadingAge Ohio. Associate members can be educators; national, state and local organizations; retired administrators from LeadingAge Ohio member organizations; students, attorneys, and more.
Download an Associate Membership Application NOW!

Partner Program
LeadingAge Ohio's Partner program offers business firms the opportunity to connect with provider members at various levels of engagement. From Business Associate to Partner, there are many ways to connect with your market and access exclusive information -- keeping you informed about what is happening in our field.
Download the 2020 Partner Packet NOW!
Interested in Associate membership or our Partner Program? Contact Corey Markham, Director of Corporate Relations and Initiatives, at 614-545-9015 or cmarkham@leadingageohio.org.
Advocacy
LeadingAge Ohio and LeadingAge provide representation for their members by advocating their interests on state and national issues. LeadingAge Ohio maintains a strong presence with state regulatory agencies, and participates on regulatory and legislative meetings, workshops, and task forces. LeadingAge Ohio's staff provide expert opinions and testimony at these events and ensure that the mission of LeadingAge Ohio members is understood by policy makers. LeadingAge is a well respected force in the national policy and legislative arena. Please visit our LeadingAge Ohio Advocacy webpage.


Education
LeadingAge Ohio provides numerous educational seminars and workshops throughout the year, including legislative and annual conferences, allowing participants an opportunity to earn continuing education credits and attend at special member rates. Please consult our Event Calendar and go to our LeadingAge Ohio Education page.


Leadership/Networking
Members have an opportunity to participate on various state and national committees, LeadingAge Ohio's Board of Directors, LeadingAge Ohio committees and task forces.. There are also networking opportunities with colleagues through regional meetings, the annual conference, educational seminars, and workshops.

Publications
Members stay informed about industry news, state and national news, legislative issues, community and district activities and other member news through numerous publications including:
A subscription to the association newsletter.
During Legislative Session Weekly updates detailing relevant activities of the Legislature.
Member Alerts containing information about regulatory changes that affect the day-to-day operation of your facility.
Technical Assistance Briefs on public policy issues that provide guidance on how facilities can come into compliance with new requirements.
A listing in LeadingAge Ohio's Online Provider Search Directory.
To learn more about the benefits of being a LeadingAge Ohio member, contact Jennifer Taylor at 614-545-9028 or via email at jtaylor@leadingageohio.org
Leadership
Membership
Programs
Foundation
Recognition & Awards
Need Help?
Corey Markham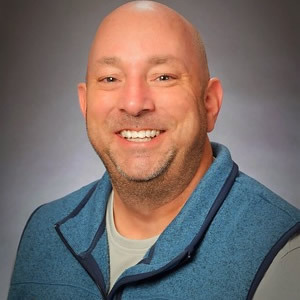 Director of Corporate Relations and Initiatives
614-545-9015
cmarkham@leadingageohio.org
Oversees database and meeting registry
Manages office technology systems
Oversees maintenance of office operations and production
Associate Membership/Partner Program staff liaison
Point of contact for Trade Show
Jennifer Taylor, BA, CGS
Director of Member Experience
614-545-9028
jtaylor@leadingageohio.org
Manages provider member recruitment and retention strategies
Database management
Responsible for website content/access
Provider Membership staff liaison
Staff liaison to Awards and Membership committees